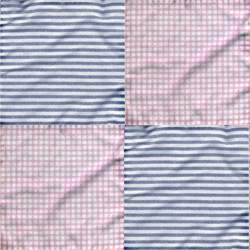 Boromir's 1st show wknd at 6m of age. 

Boromir 6m, Benjamin showing. 

Boromir, 1st maj 17m, Joan Gardner, breeder & me 

CH Americairn There's A Way CD RE CGC TDInc

Boromir's Rally Advanced title! 

Some of our proud moments in the ring!

Benjamin showing Rose, 11m. 

Rose's 1st pt at 20m-Novelty Coming Up Roses CGC TDInc

Sophie's 1st maj 15m. CH Novelty Time To Remember

father/daughter Boromir & Rose- BOB & BOS/BW/WB & my other favorite handler,  Amy! 

maybe informal, but very important title win. Jr Earthdog, Boromir's favorite sport. 2nd leg for title! JE Bob turned him loose for that last go to ground run for the rats!

4/25/09 in Grove OK, I handled Hank, Rose Croft Kodak Moment (co-owned with Joan Gardner & me) to a Group 3 placement!! next day, Joan handled Hank to a Group 2 placement. Hank turned 2 in Feb. 

CH Americairn There's A Way CD RN RA RE SE CGC ATD TC

Boromir and I took the GSDC of America Temperament Test. We did it, *just because we could*. He passed, and earned his TC from them. cert is here. This boy is extremely talented. He can do it all, with style, and then some! we are far from done with proving he has what it takes to win, and win big!! He's finished his SE. Bor has been retired, he's just an grouchy old guy now, that complains at the young ones, who love to aggravate him.  

CH Novelty Time To Remember

Sophie finished at Purina Farms, my Bred -by girl!  She prefers earthdog, so we will work on that this year. and start rally training. Sophie had a bad delivery, resulting in an emergency c-section, antibiotics, etc. 8 wks later, she nearly died from a suspected autoimmune disorder. she is doing great 4+ yrs later, she will never be bred again. I kept her solo surviving daughter, Zoe. (GRCH Novelty Time To Dance) who's kick butt obnoxiously healthy & sassy! Sadly, Sophie has since passed away, from complications of the drugs she was on. we now suspect TBD, which can cause these issues. check your dogs for TBD. 

CH Rose Croft Kodak Moment

Hank is co-owned w/Joan Gardner. Hank has some group placements, as well, in limited showing. He's a nice compliment to our show breeding program. Hank has also retired from showing. 

Novelty Violets Are Blue

Violet has pts toward her CH. dam of Yasmine.

GRCH Novelty Time To Dance

sire by Hank, Sophie's only daughter. finished her CH with very limited showing. spread out, but only 4 wknds out. started with a couple single pts, then all majors, 3pt, 3pt, 4pt & 3 pt, including a couple group placements as a class bitch over CH dogs. she's finished with her GR CH, with limited showing. she loves to show! she's semi retired from the conformation ring. she loves rats, so on to earthdog, with some time out in the whelping box. 

Novelty Summer Breeze

Yasmine has been going up against Zoe, that's a hard one to go against. but she has her first couple of points, even going over Zoe as a special, from the BBE class, with a BOS.

GCHB CH Novelty Chasing The Dream

the best of Boromir & Zoe. at 10m, he has his 1st major, going over mature, ptd males. when he matures, he's going to be tough comp. we also went to our first Nationals at Purina, just turned 9m old, he won the 9-12m class at Nationals. over 6 days of showing, the worst he did, was 3rd place, the rest were 2nds, with many Cairns competing. He finished NOHS #1 Cairn in 2018 and we went to Orlando. He finished his CH & GCH before his 2nd BD & his Bronze before his 3rd. 

GCH CH Novelty Time To Party

yes, we named her, party girl that she is. also the only girl from Boromir & Zoe. she picked up her first 2 pts going over a mature bitch. more recently, she went WB for 2 pts, over mature bitches, and stood res for 3 more shows. she also is quite the competition, and like her brother, still immature. can't wait for them to finish maturing. She also has NOH group points, as well as her first Terrier Group 4, as a class bitch. Chloe finished her CH, we had to work hard for those majors, as well as wrapped up her GCH. she's pretty well on her way to earning her Bronze. she also finished in the NOHS #9 Cair in 2018 and also had an invite & competed in Orlando. 

Vinnie's 1st pt 6m. Novelty Seize The Day (9pts)

Violet's 1st pt 10m Novelty Violets Are Blue (3pts)

Ulyssa's 1st pt 14m Novelty Time To Treasure (3pts)

Hank's 2nd major. he's nearly finished!

CH Americairn There's A Way CGC TDInc TC CD RE SE (Sr ED title!) 

Yasmine's 1st 2 pts. as class bitch from BBE, BOS over specials. 

Zoe, pts toward her Grand CH. CH Novelty Time To Dance

Zoe, strutting in style in the Group ring! 

Chloe's 1st pt as a class bitch from BBE. she was 7m 

Chase's 1st pts, a 3pt major, went BOB. he was 10m old.